Spring officially sprung last month, but with the recent break in the weather (finally!) we are seeing everyone come out in droves.
Yard work, spring cleaning, a renewed spirit…whatever it is, people are coming out of the woodwork to get adjusted!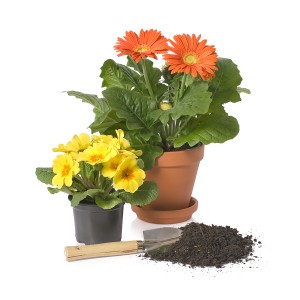 The energy in the office is incredible, and it is so exciting to come to work every day and interact with people who are fired up and motivated to live life at their absolute healthiest.
Now more than ever it is essential that we take personal responsibility for our own health and wellness, and it is encouraging to see so many people do just that.  With the changes in healthcare coverage, and the unpredictability of what is to come, you can no longer afford to have your health choices dictated to you by a third party who is more interested in their profits than your well being.
Take the initiative to change your life for the better this spring.  And if just being healthier doesn't light a fire under you, keep in mind that swimsuit season is just around the corner, too!  Get motivated to look better, and you'll create a healthier body by default.
So stop in more frequently for adjustments. Commit to exercising or moving your body physically every day. Dump the sweets and processed sugars and go for the fresh fruit and veggies instead.  Drink lots more water-half your body weight in ounces every day is  a good goal to shoot for.
Make time this week to assess your lifestyle habits and determine which ones could stand some improvement.  I'm guessing you don't do this very often, but with a little planning and forethought, taking charge of your health is easier than you think.
Spring is a rebirth of sorts, and all you have to do is step outside to see evidence of life popping up all around you.  Wouldn't you agree that now is the perfect time to start creating a new life within also?